Binbrook in Bloom Garden Contest
Do you have a neighbour that has fabulous curb appeal? Do you have an amazing garden yourself? Is there a business that you think has an incredible green thumb? The Binbrook Agricultural Society would like to recognize the best gardens in our area and help promote Binbrook pride. Open to anyone, including private residences, schools, and businesses, but only one entry per property, please. No entry fee is required.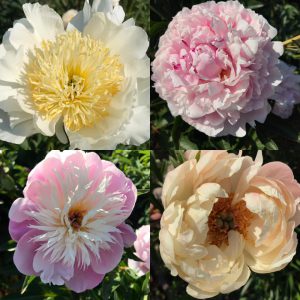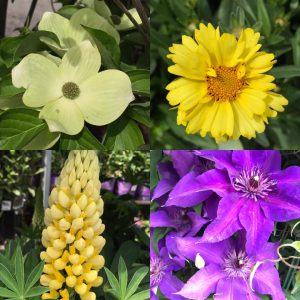 RULES:
Only front gardens (no side or back gardens) will be judged that can be seen from a public street/road. For remote properties, whose gardens are set back from the road or have an obstructed view, judges may be required to park in your driveway to access the gardens.
Gardens may be nominated by their owners or by others.

If nominating a property on behalf of someone else, please seek permission prior to submitting the nomination.

Photo of garden to be submitted with entry for reference purposes:

Must be taken from a public street.
Includes the front of the house.
Photo must be from the 2023 season.
No people or pets in the photo.
Gardens will not be judged on the photo.

Photos/videos may be taken at time of judging and may be used on BAS social media or newspaper articles related to the contest.
Entries must be received by Friday, July 14th, 2023.
Judging to be completed the week of July 24th, 2023.
TO ENTER:complete the attached entry form:
Garden Display Contest Form
Please submit this information by mail, drop off at the office, or email, to the fair office at:
2600 Regional Road #56
PO Box 244
Binbrook, ON L0R 1C0
info@binbrookagsociety.org
Judging Criteria:
Volunteer judges will review the nominated gardens using the following criteria
Overall appearance
Curb Appeal
Elements of Design
Plant selection – trees, shrubs, perennials and annuals
Landscape Maintenance
Prizes: $50 per category to be awarded at the Annual Volunteer Appreciation & Awards Dinner in November.
One winner in each of these categories:
Sections:
| | |
| --- | --- |
| 1. | Residential Rural Home Garden (not 'in town') |
| 2. | Residential Detached Home Garden (large frontage) |
| 3. | Residential Townhome Garden (small frontage) |
| 4. | Business Garden |
| 5. | Institutional – school or church |