2021 Binbrook Fair Event Schedule
**Please note schedule is tentative and will be finalized closer to the date
Please Note the Following:
Except for the duration of the Pet Show, NO dogs other than Trained Service Dogs are allowed on the fairgrounds during the fair.  All dogs participating in the Pet Show must be on a leash.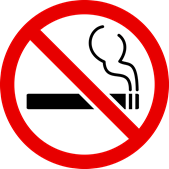 There is NO Smoking / Vaping allowed on the fairgrounds except in designated areas.
We have a zero tolerance policy towards Cannabis use on the property, and ask that you respect that, in light of the family environment and the law.
 Thursday September 16th, 2021
COMMUNITY APPRECIATION NIGHT!  
Midway Open 5pm-9pm
All Rides $2.00
Friday September 17th, 2021

5:00 pm
Campbell Amusements Midway Opens
All Exhibition Halls Open
6:00 pm
Entertainment TBD
– On the Main Stage
In front of the Grandstand
 
7:45pm
OFFICIAL OPENING OF THE FAIR
8:00 pm
Canada's  #1
DEMOLITION DERBY
including:
Full Size Straight Stock
Figure 8 Race Heats
Mini Vans
 Sponsored by:


10:30 pm
All Exhibition Halls Close
Saturday September 18th, 2021
10:00 am
All Exhibition Halls Open
Miniature Horse Show
-Horse Show Ring
Bishop Ryan Robotics
-On Stage beside building #6
4H Dairy Show – In Cattle Ring
11:00 am
Goat Show
 
11:00 am

Wacky Science


Kooky, Nutty, Educational Science shows on Stage beside Building #6
Presented by

Fishing Friendzy – Outside Building #5
Presented by

Upper Canada Axe Throwing
Find them by the Ball Park         
Sponsored by:

12 – 1:30 pm
Binbrook Women's Institute Hot Roast Beef Meal (Memorial Hall)
 
12:30 pm
Hands on Exotics
Bringing exotic animal encounters to the Binbrook Fair. Stage shows beside Building #6.

 
1:00 pm
Pet Show
-On Stage beside Building #6
 
1:00 pm
Guernsey Show
-In Cattle Ring

 
1:00 pm
Milking Demonstration
– Old MacDonald's Farm
1:30 pm
Dodge RAM Rodeo Tour 2019
Including barrel racing, pole bending, bareback riding, bull riding, steer riding and saddlebronc
Presented by:
2:00 pm
Children's Games  – In Building #4
 
3:00 pm
Milking Demonstration
– Old MacDonald's Farm
 
4:00pm
Broadway Bound Dance Studio
– On Stage beside Building #6
4:30 – 6 pm
Binbrook Women's Institute Hot Roast Beef Meal (Memorial Hall)
5:00 pm

Wacky Science


Kooky, Nutty, Educational Science shows on Stage beside Building #6
 
6:00 pm
Hands on Exotics
Bringing exotic animal encounters to the Binbrook Fair. Stage shows beside Building #6.
 
7:00 pm
Curtain Call Performing Arts
– On stage beside Building #6
 
7:30 pm
Canada's  #1
DEMOLITION DERBY
including Full Size Pro StockLadies Full Size Straight Stock
Midsize Straight Stock
Minismash
 
10:30 pm
All Exhibition Halls Close
Sunday September 19th, 2021
FAMILY DAY
Campbell Amusements Presents "BRACELET SPECIAL"
Ride all you can from 11am until 6pm for $25

Community  Church Service & Pancake Breakfast
10am –  12pm

10:00 am
Line Classes for Heavy Horses
4 – H Inter County Beef Calf Club Show       
Sponsored by:
10:30 am
All Exhibition Halls Open
11:00 am
Wacky Science
Kooky, Nutty, Educational Science shows on Stage beside Building #6
Fishing Friendzy – Outside Building #5
Sponsored by:
Upper Canada Axe Throwing
Find them by the Ball Park             
Sponsored by

12 pm
Baby Show – Memorial Hall
Registration – 11 –11:45am
 
12 pm
Kid's Stick Horse Competition
12:30 pm

Hands on Exotics


Bringing exotic animal encounters to the Binbrook Fair. Stage shows beside Building #6.
 
12:30 pm
Hitch Classes for Heavy Horses
Sponsored by
1:00 pm
Beef Cattle Show
-Cattle Ring
 
1:00 pm
Milking Demonstration
– Old MacDonald's Farm
 
1:00 pm
Sheep Show
-Beside Livestock Pens
 
1:30pm
HORSE PULLS
– In front of the Grandstand
Sponsored by
1:30 pm
MMA/Vision Quest Demo
– On Stage beside Building #6
 
1:30 pm
Sheep Shearing Demonstration
– Old MacDonald's Farm
 
2:00 pm
Children's Games  – In Building #4
 
2:30 pm

Wacky Science


Kooky, Nutty, Educational Science shows on Stage beside Building #6
 
2:30 pm
Sheep Shearing Demonstration
– Old MacDonald's Farm
 
3:30 pm

Hands on Exotics


Bringing exotic animal encounters to the Binbrook Fair. Stage shows beside Building #6.
 
3:30 pm
Sheep Shearing Demonstration
– Old MacDonald's Farm
 
4:00 pm
Quilt Raffle Draw
 
 
5:30 pm
All Exhibition Halls Close
6:00 pm
Commercial Buildings Close
Exhibitors – Pick Up Exhibits