These are our facilities and property, nearly 18 acres in the Heart of Binbrook, Ontario.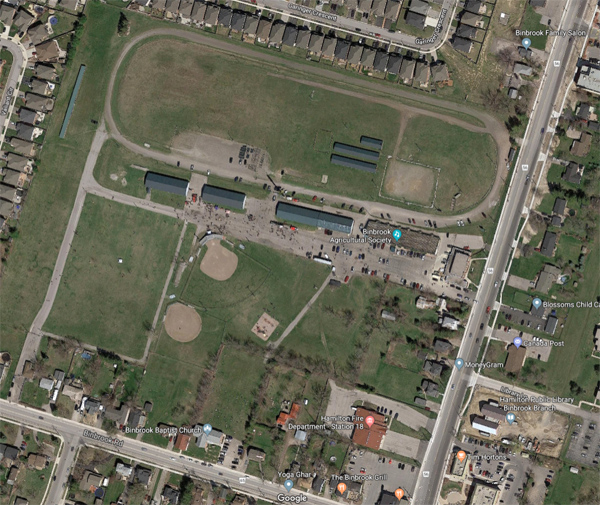 Open spaces to walk, covered shelters, various multi-purpose buildings, our office, and our large main agricultrual hall – suitable for weddings and events of all types. All of these are maintained by and through our dedicated local volunteers.
Please select your area of interest, from the menu above.